This year, three young people at Wish won Jack Petchey Awards for their hard work volunteering for other young people's mental health through conferences, artwork, training and panels.
Two of the young people, chose to spend their award money on a day out. The group chose Brighton as their trip of choice!
After meeting at the station and discussing what snacks everyone wanted (super important for young people on a trip!), we boarded the train. We have to say a Covid-19 safe trip did feel slightly strange at first, with our masks, temperature guns and all sitting on separate train seats, but we adjusted quickly and soon enough arrived in Brighton.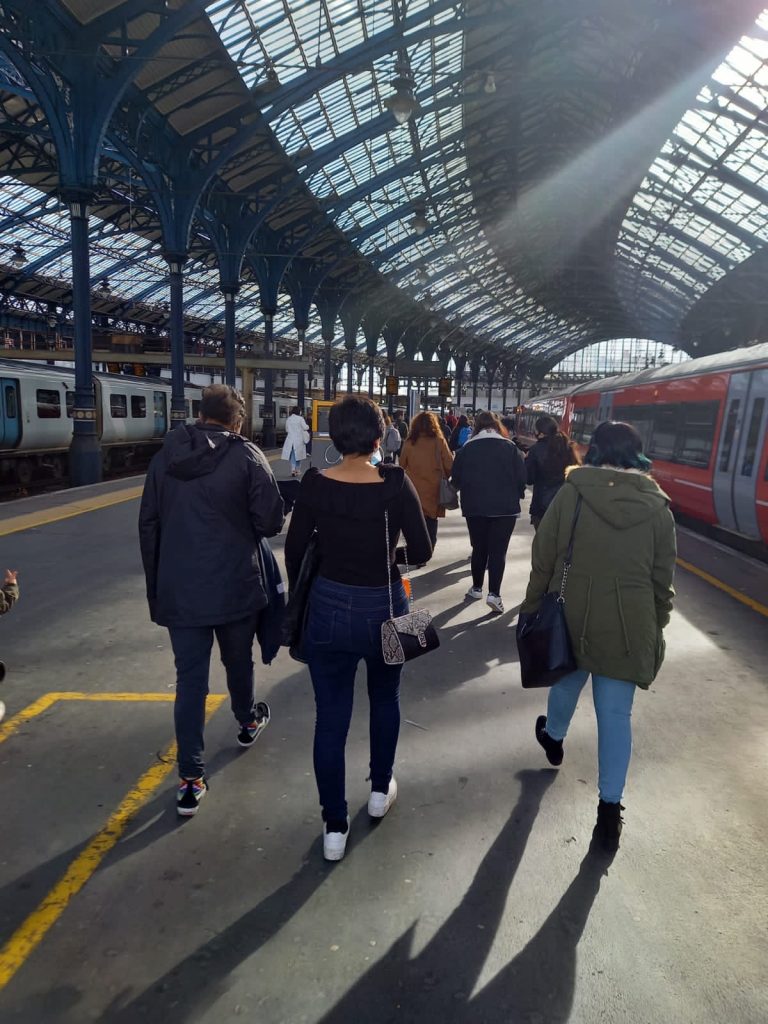 The streets of Brighton were already exciting enough, with wall art and quirky stalls selling fur bucket hats, charms and other bits and bobs! The lanes led us down to the iconic Brighton Pier, where everyone was drawn to the donut stands and the funky lights.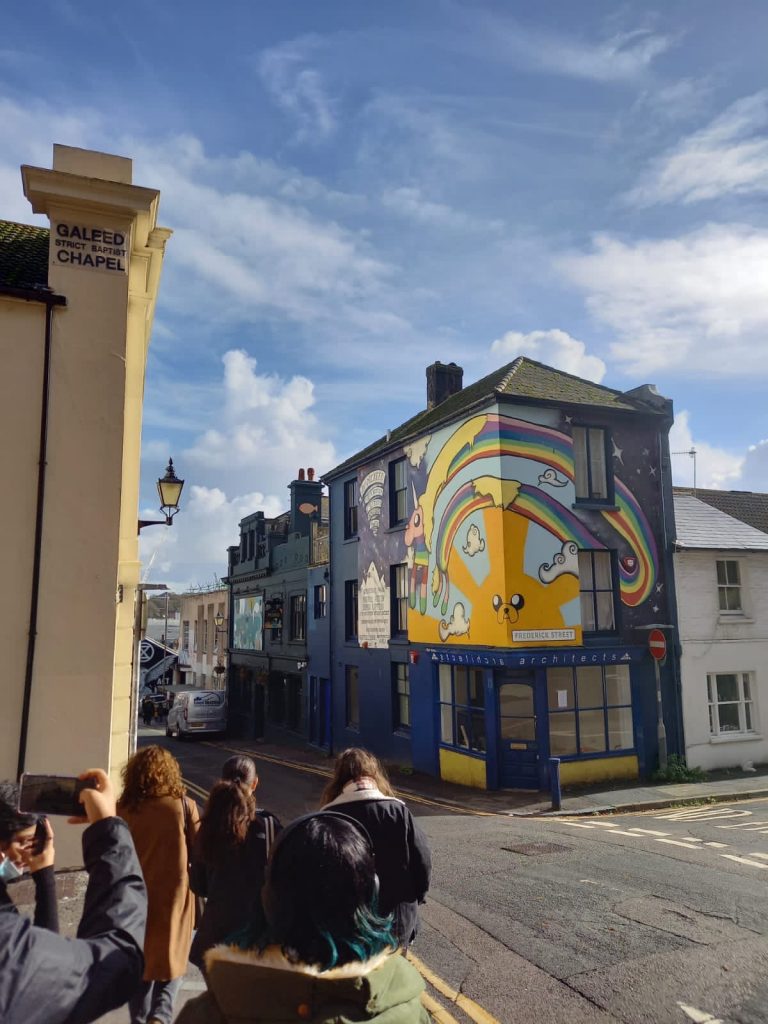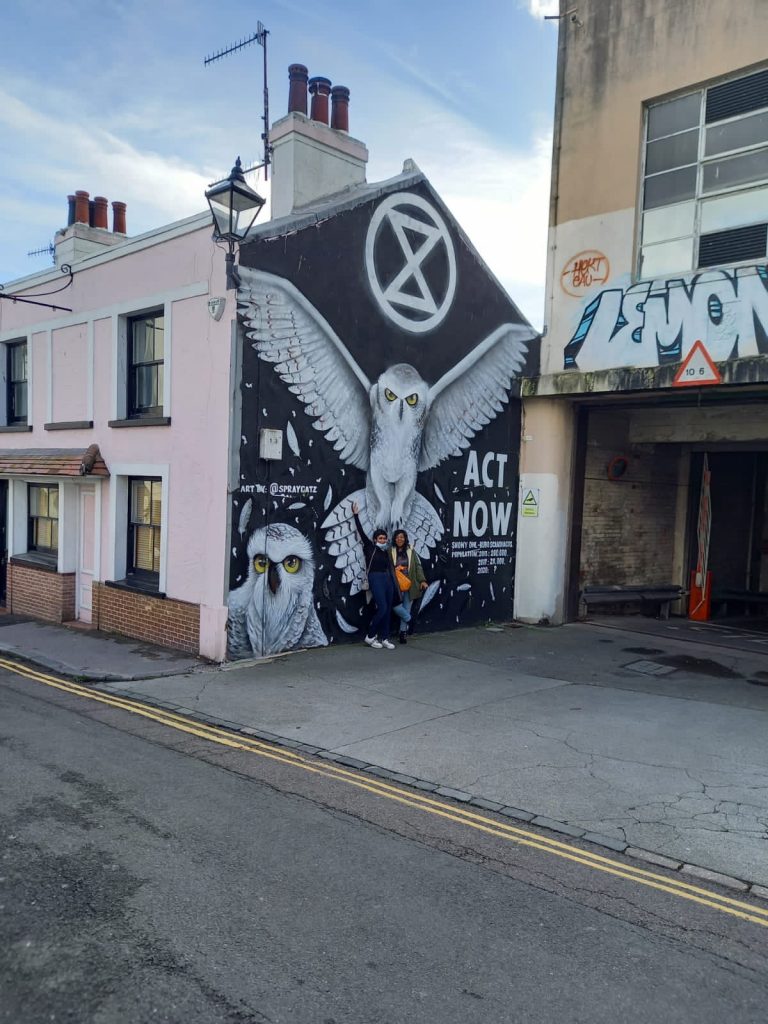 We'd planned an activity on the beach and headed down… just as Annie was about to explain the activity, a storm started (classic british seaside weather!) so we headed for cover and dried off with fish & chips and pizza in a local cafe.
From the cafe, we managed to get back onto the beach and do our activity. the young people wrote things that they wanted to let go off onto dissolvable paper and threw them into the sea! Unfortunately, the sea threw back… and some of our bags, coats and one young person's shoes got filled with Brighton sea water. Luckily, one of our young people who is a seasoned Scout member came to the rescue, stuffing sanitary towels and tissue into the trainers- which was a comical highlight to say the least!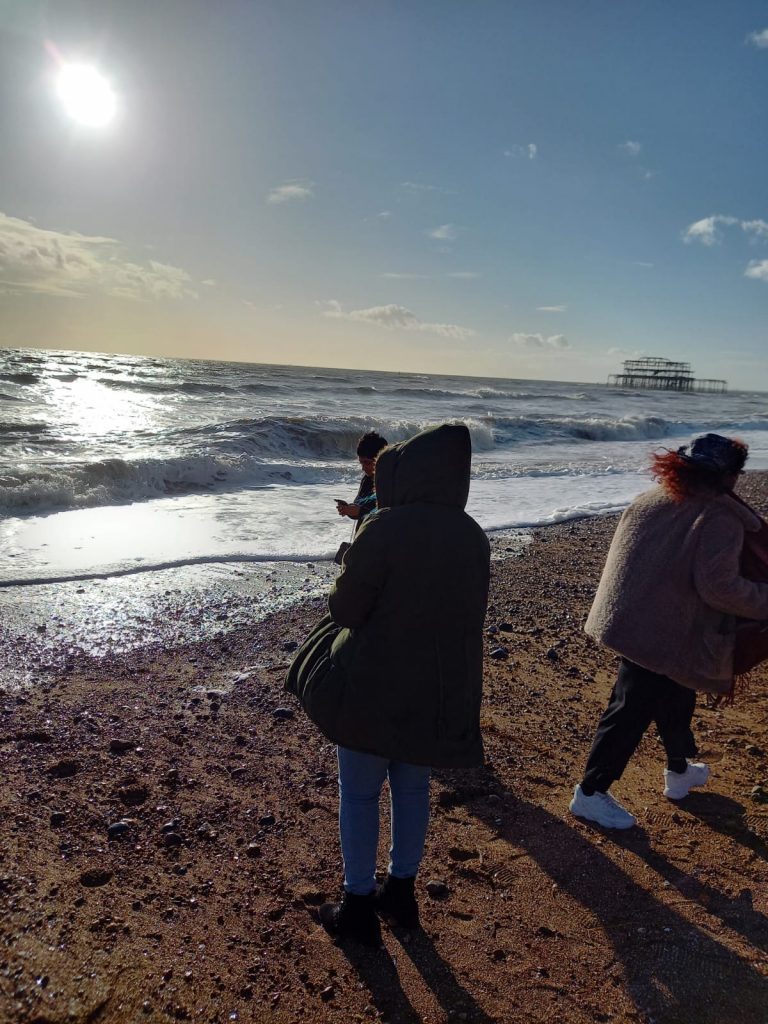 After strolling back along the beach and onto the piers, trying our bets in the slot machines and finally queuing for donuts, it was time to head back to London.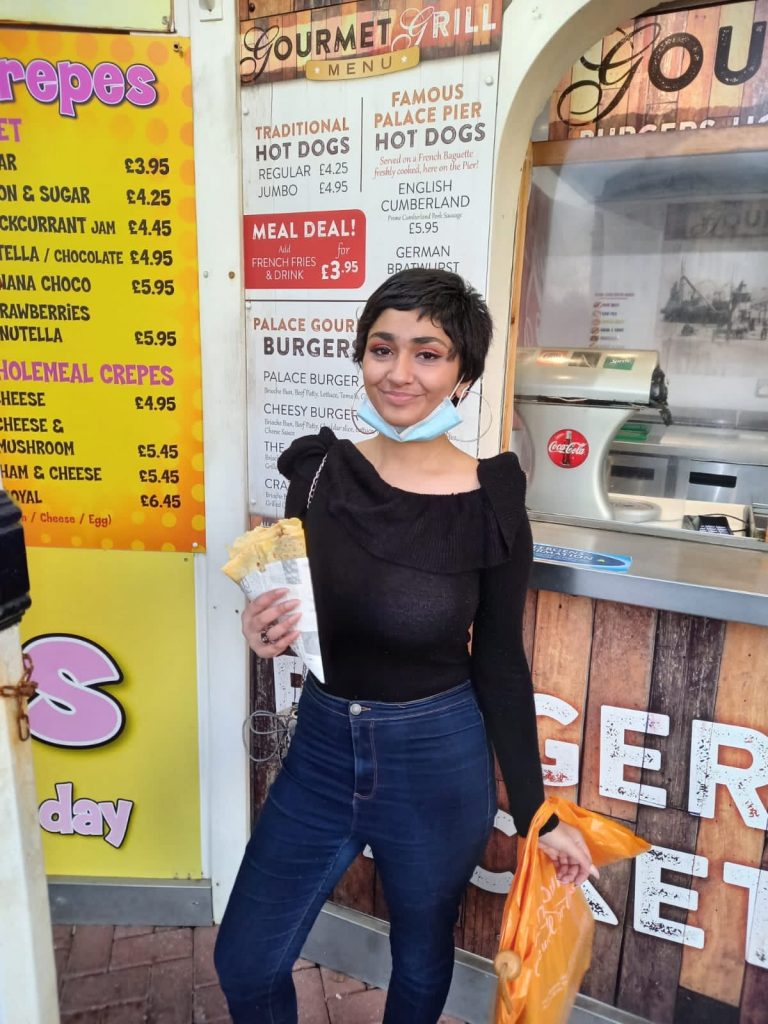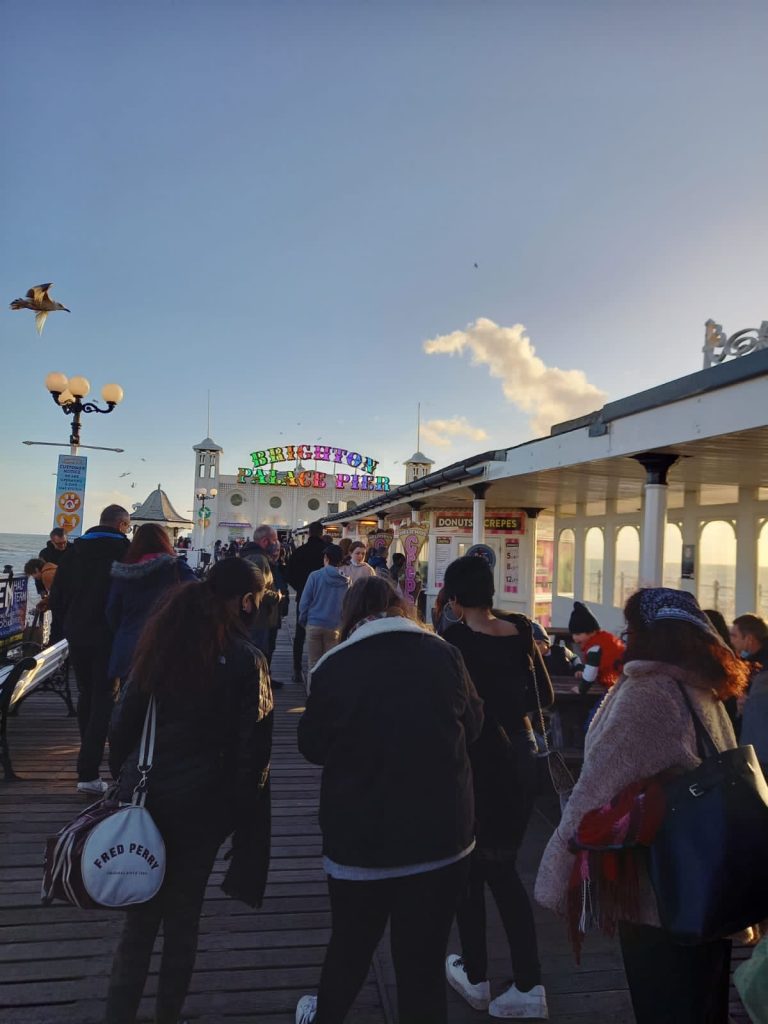 It was a tiring but fabulous day, and the Young People really enjoyed a break from London life and a break from usual Covid-19 life.
Some quotes from the day:
"When are we coming to Brighton again?!" (Before we'd even got back!)
"Brighton was so much fun!"
"I had such an amazing time yesterday, thankyou!"